Latest photos
This is an up-date of recent activities in pictures.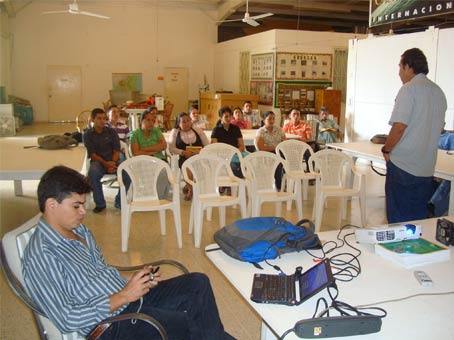 Dr. Valle teaching a group of teachers at FunaVid. This will enable far more students to be reached than if the students were taught directly. Photo Dr. Dodson, 2011.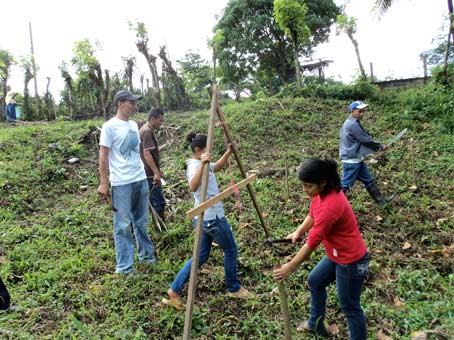 Teaching at the schools is followed up by planting an Inga plot ot the school with the students. These will later be used to demonstrate to the students, past and present, and any of their parents who want to come, how the system works. Photo Dr. Guillermo Valle, 2011.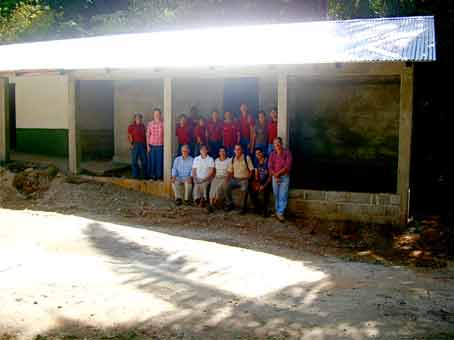 The little house for tourists - part of the eco-tourist facilities - has been extended to at least double its length. Here are year's intern students and FunaVid staff in fronte of it.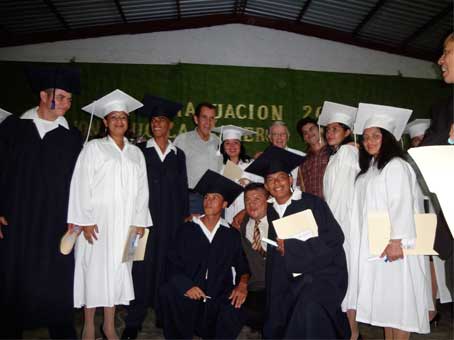 Dr. Valle, Dr. Dodson and Dr. Valle's assistant, Rigoberto, were all attended the graduation of the students who had done their internship at FunaVid. A proud day for all.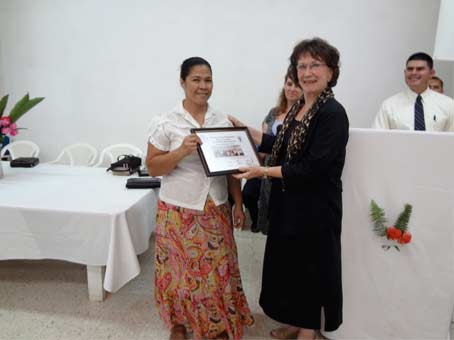 None of this work would have been possible if Maritza had not so well and ably kept everyone at FunaVid fed. So here she (on the left) is being given a certificate to acknowledge her work. Photo Dr. Dodson 2011.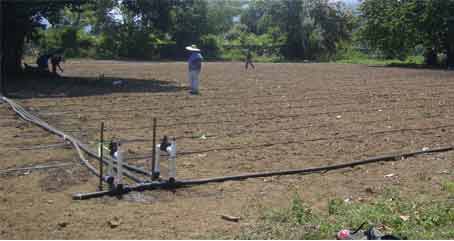 A drip irrigation system has been set up on FunaVid's flat farm land. This saves a lot of water. Photo Rick Seal 2011.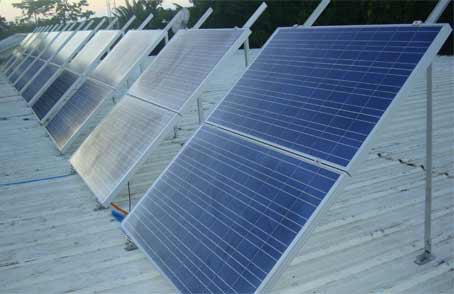 Solar panels are part of the eco friendly approach at FunaVid. Photo Rick Seal 2011.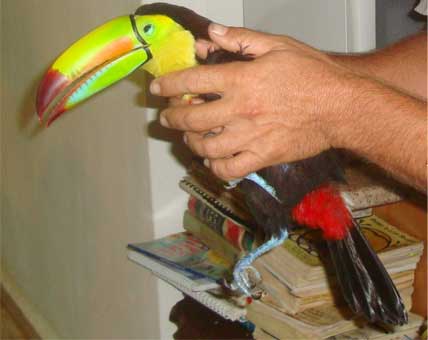 Toucans will be some of the wild life that tourists will be able to enjoy seeing. This one flew into a window, but recovered later and flew away. Photo Rick Seal 2012.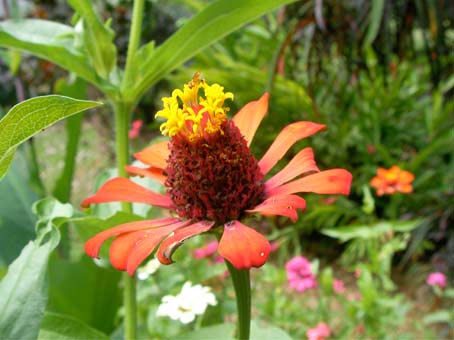 Honduran flower. Photo Tiiu Miller 2010.